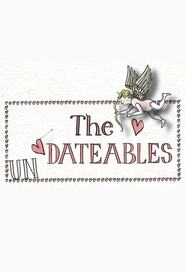 The Undateables
Follow single people with disabilities as they sign up to a dating agency in order to find a partner.
Episodes: 12
Status: Returning Series
Seasons: 7
All Episodes
You may also like
Austin City Limits
Great music. No limits. Now the longest-running music series in American television history, ACL showcases popular music legends and innovators from every genre.

Country:
Genre:
Nightwatch
Follow the men and women who keep the citizens of New Orleans safe during the night. Ride along with the police officers, the firefighters, and the paramedics as they tackle the evils of the night.

Country:
Genre:
Gordon Ramsay on Cocaine
Gordon Ramsay strips away the veneer of cocaine's glamorous image to expose how behind the powder many Brits consume as part of a night out, lies a trail of criminality, cruelty and death driving its global trade.

Country:
Genre:
1992
Set in Rome, Milan and different Italian cities, the TV series offers a thrilling story following six people whose lives are intertwined with the rapidly changing political landscape in the early 1990s, during which Italy was gripped by the Clean Hands investigation into political corruption. Subsequently, this led to the termination of the First Republican Party as well as the termination of several other Italian parties. This controversial period in Italy resulted in the suicide of various political figures.

Country:
Genre:
Hunting Hitler
An FBI cold case that has laid dormant for 70 years, leads a group of world-renown investigators on the ultimate manhunt to finally answer the question: Did Adolf Hitler survive World War II?

Country:
Genre:
Booze Traveler
Actor/adventurer Jack Maxwell learned a lot working in South Boston bars, and one lesson stood out: Enjoy a couple of drinks with a stranger, and the whole world opens up. Those experiences inspired "Booze Traveler," which follows Maxwell to various countries to quench his curiosity about what people drink, why, and the tales it prompts. In Armenia, Belize, Lithuania, Mongolia, Nepal and elsewhere, Maxwell learns its intoxicating traditions, meets with locals, joins in activities, and even helps with the alcohol-making process. He finds a unique drink, makes friends and shares stories in each spot.

Country:
Genre:
See No Evil
Every second of every day, millions of Americans are caught on CCTV. Most of them are honest citizens going about their everyday lives. But a few are guilty of unspeakable crimes. See no Evil is a ground breaking new series about how real crimes are solved with the help of surveillance cameras. Police reveal how CCTV footage has unlocked the answer to cases that otherwise might have remained unsolved- leaving dangerous killers at large. The series features real footage and dramatic reconstruction, combined with first-hand testimony from police, witnesses, and families.

Country:
Genre:
Captive
Documentary series reconstructing history's most complex, high-stakes hostage negotiations as kidnapping victims recount their terrifying ordeals.

Country:
Genre:
River Monsters
Extreme angler Jeremy Wade is on the hunt for fish with a taste for human flesh. This rip-roaring ride mixes action and adventure with mysteries, edge-of-the-seat chase and a battle of wills between man and nature.

Country:
Genre:
True Life
True Life is a documentary series running on MTV since March 24, 1998. Each episode follows a particular topic, such as heroin addiction as in the first episode, "Fatal Dose." The show is created by following a series of subjects by a camera crew through a certain part of their lives.

Country:
Genre:
Planet Earth
David Attenborough celebrates the amazing variety of the natural world in this epic documentary series, filmed over four years across 64 different countries.

Country:
Genre:
Hidden Kingdoms
Immerse yourself in the lives of extraordinary characters that stand a few inches tall. From chipmunks to mice, be entertained and spellbound by the creatures that call the Hidden Kingdoms home.

Country:
Genre: