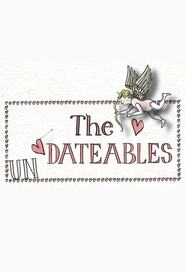 The Undateables
Follow single people with disabilities as they sign up to a dating agency in order to find a partner.
Episodes: 12
Status: Returning Series
Seasons: 7
All Episodes
You may also like
The Moaning of Life
Now Karl's turned 40 and has officially hit middle age, it's time for him to re-assess his life. He's not married, he doesn't have kids, he's got a job where he's known as an 'idiot', and he's known for being miserable. He's classic 'mid-life crisis' material. As Karl attempts to put his life in order, he'll be dispatched around the world on a crash course to find out how other cultures deal with life's big questions. The ups and downs of Karl's experiences will be contrasted against the beautiful geography of the countries he visits, captured on HD with stunning aerial photography.

Country:
Genre:
1992
Set in Rome, Milan and different Italian cities, the TV series offers a thrilling story following six people whose lives are intertwined with the rapidly changing political landscape in the early 1990s, during which Italy was gripped by the Clean Hands investigation into political corruption. Subsequently, this led to the termination of the First Republican Party as well as the termination of several other Italian parties. This controversial period in Italy resulted in the suicide of various political figures.

Country:
Genre:
American Dynasties: The Kennedys
Explore the Kennedy family's rise to power and how personal relationships within the Kennedy dynasty shaped national and global events from the Cold War to the Wall Street crash.

Country:
Genre:
Madiba
A dramatization of Nelson Mandela's struggle to overturn apartheid in South Africa.

Country:
Genre:
Jay Leno's Garage
Starting as a YouTube series in 2006 and making it's way to television in 2015 on CNBC, former host of "The Tonight Show" Jay Leno does car and motorcycle reviews on classic cars, super cars like the McLaren P1, restored cars, vintage and sports cars.
Jay Leno's Big Dog Garage is located in Burbank, California, near Bob Hope Airport. In 2011 the show won a Primetime Emmy Award for "Outstanding Special Class — Short-Format Nonfiction Program". It is distributed by NBC Entertainment's digital division.

Country:
Genre:
True Life
True Life is a documentary series running on MTV since March 24, 1998. Each episode follows a particular topic, such as heroin addiction as in the first episode, "Fatal Dose." The show is created by following a series of subjects by a camera crew through a certain part of their lives.

Country:
Genre:
American Ninja Warrior
American Ninja Warrior is a sports entertainment competition spin-off of the television series Sasuke. The series began on December 12, 2009, in Los Angeles, with the top 10 competitors moving on to compete at "Mt. Midoriyama" in Japan. American Ninja Warrior succeeded G4's American Ninja Challenge as the qualifying route for Americans to enter Sasuke. Beginning with the fourth season in 2012, regional finalists and wild card competitors competed on an identical Mt. Midoriyama course in Las Vegas rather than traveling to Japan to compete on Sasuke. NBC announced in September 2013 that it would air a special USA versus Japan series later that year wherein top American and Japanese competitors would go head-to-head on the Las Vegas Mt. Midoriyama course.
The fifth season of American Ninja Warrior premiered on June 30, 2013 on G4.

Country:
Genre:
Naked SNCTM
SNCTM is the most exclusive, high-end erotic club ever. Its wealthy members enjoy black tie masquerades, private dinners, and erotic theater. Get to know SNCTM, its creator and its employees in this eye-opening documentary series.

Country:
Genre:
Evil Things
Revealing the horrifying stories of people who barely survived terrifying paranormal activity caused by possessed or cursed objects. Each twister mystery exposes the sinister secrets hiding within the most innocent items.

Country:
Genre:
Frontline
Frontline is a public affairs television program that produces and broadcasts in-depth documentaries about various subjects. Produced at WGBH-TV in Boston, Massachusetts and distributed through the Public Broadcasting Service in the United States, the program has been critically acclaimed and received numerous awards. Some programs are made by independent filmmakers and broadcast as part of the Frontline series. Since the series debut, there have been more than 500 films broadcast. Although primarily seen through television, the program shows a large portion of their shows in interactive webcasts on their main website.

Country:
Genre:
Globe Trekker
Globe Trekker is an adventure tourism television series produced by Pilot Productions. The British series was inspired by the Lonely Planet travelbooks and began airing in 1994. Globe Trekker is broadcast in over 40 countries across six continents.
Each episode features a host, called a traveller, who travels with a camera crew to a country—often, a relatively exotic locale—and experiences the sights, sounds, and culture that the location has to offer. Special episodes feature in-depth city, beach, dive, shopping, history, festival, and food guides.
The show often goes far beyond popular tourist destinations in order to give viewers a more authentic look at local culture. Presenters usually participate in different aspects of regional life, such as attending a traditional wedding or visiting a mining community. They address the viewer directly, acting as tourists-turned-tour guides, but are also filmed interacting with locals and discovering interesting locations in unrehearsed sequences. Globe Trekker also sometimes includes brief interviews with backpackers who share tips on independent travel in that particular country.

Country:
Genre:
Anthony Bourdain: No Reservations
Anthony Bourdain: No Reservations was an American travel and food show on the Travel Channel; it also airs on the Discovery Travel & Living channel around the world. In it, host Anthony Bourdain visits overseas countries, cities worldwide, and places within the U.S., where hosts treat him to local culture and cuisine. The series premiered in 2005 on the Travel Channel. The format and content of the show is similar to Bourdain's 2001–2002 Food Network series, A Cook's Tour. The Travel Channel announced that season 9 will be the show's final season. Season 9 premiered on September 3, 2012 and concluded with its series finale episode on November 5, 2012.
The special episode Anthony Bourdain in Beirut that aired between Seasons 2 and 3 was nominated for an Emmy Award for Outstanding Informational Programming in 2007. In 2009 the series won the Emmy for "Outstanding Cinematography For Nonfiction Programming".

Country:
Genre: