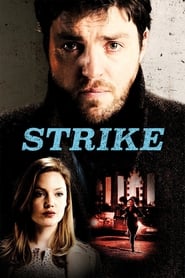 Strike
Detective dramas featuring private investigator Cormoran Strike based on the novels by Robert Galbraith (J. K. Rowling's pen name).
Actors: Tom Burke, Holliday Grainger, Dorothy Atkinson, Monica Dolan, Kerr Logan, Dominic Mafham, Tim McInnerny, Peter Sullivan, Jeremy Swift, Lia Williams,
Episodes: 5
Status: Returning Series
Seasons: 2
All Episodes
You may also like
Mozart in the Jungle
In the tradition of Anthony Bourdain's "Kitchen Confidential" and Gelsey Kirkland's "Dancing on my Grave" comes an insider's look into the secret world of classical musicians.
From her debut recital at Carnegie Recital Hall to the Broadway pits of "Les Miserables" and "Miss Saigon," Blair Tindall has played with some of the biggest names in classical music for twenty-five years. Now in "Mozart in the Jungle," Tindall exposes the scandalous rock and roll lifestyles of the musicians, conductors, and administrators who inhabit the insular world of classical music.

Country:
Genre:
Major Crimes
Major Crimes explores how the American justice system approaches the art of the deals as law enforcement officers and prosecutors work together to score a conviction. Los Angeles Police Captain Sharon Raydor heads up a special squad within the LAPD that deals with high-profile or particularly sensitive crimes.

Country:
Genre:
Submission
This tantalizing new series chronicles the sexual awakening of the beautiful but unfulfilled Ashley, when she discovers the popular erotic novel "SLAVE" by Nolan Keats. However, her fascination with the mysterious Mr. Keats leads her into a sexy but dangerous love triangle, where not everyone is who they appear to be and where fantasies are no longer just words in a book.
Part romantic drama, part mystery, this tale of seduction, obsession and sexual power from acclaimed writer/director Jacky St. James will leave you breathless and begging for more.
What's your safeword?

Country:
Genre:
Jack Taylor
Jack Taylor is an Irish television drama based on a series of novels by Ken Bruen. Set in Galway, the series stars Iain Glen in the eponymous role of Jack Taylor, a former officer with the Garda Síochána who becomes a "finder" after leaving the service. Taylor is a man who goes looking for clues where others have not bothered to. He also knows the streets of his hometown like the back of his hand.
The series was first broadcast on TV3 in Ireland on 2 August 2010, and subsequently aired on Canvas in Belgium with Dutch subtitles. It received its UK debut on Channel 5 on 21 February 2013. The series has also been made available on DVD. It has received mixed reviews from critics. Bernice Harrison of The Irish Times felt the series was spoiled by Glen's voiceovers, which gave the character the feel of a gumshoe in a film noir. But David Stephenson of the Daily Express said he had been hooked by the first episode's strong opening sequence. A real-life private investigator interviewed by The Guardian's Laura Barnett said that he found the series entertaining, but that it did not always give an accurate portrayal of his profession.

Country:
Genre:
Nobel
Lieutenant Erling Riiser is on his way back to Norway after a long stay in Afghanistan. Much has gone wrong, several soldiers are missing from the Hercelus-plane. After only one day in Norway, Erling receives a text message saying an old acquaintance from Afghanistan is in Oslo – which can mean only one thing: A woman's life is in danger

Country:
Genre:
Baek Hee Has Returned
Yang Baek-Hee (Gang Ye-Won) returns to the quiet island Sumwol for the first time in 18 years. She has changed her identity.

Country:
Genre:
Rellik
A serial killer thriller told in reverse, unravelling the truth behind a series of murders as DCI Gabriel Markham hunts down a brutal killer.

Country:
Genre:
Boy Meets World
Boy Meets World is an American television sitcom that chronicles the coming of age events and everyday life-lessons of Cory Matthews, a Philadelphian who grows up from a young boy to a married man. The show aired for seven seasons from 1993 to 2000 on ABC, part of the network's TGIF lineup. The entire series has been released on DVD, as well as on iTunes.

Country:
Genre:
Ackley Bridge
The merging of two schools causes plenty of problems for headmistress Mandy who has to deal with explosive fall-outs and problem pupils.

Country:
Genre:
A New Leaf
Kim Seok Joo (Kim Myung Min) is a cold, calculating lawyer who is vying to become successful at all costs. After a fateful accident causes him to lose his memory, Kim Seok Joo must rediscover who he is as a person and choose whether he will fight for justice or fall back into his old ways. Before the accident, he was engaged to the only grandchild of a wealthy family, Yoo Jung Sun (Chae Jung Ahn), but with no memory of her, he begins to fall for Lee Ji Yoon (Park Min Young), an idealistic intern at his law firm. As he regains his memories, will his heart choose new love or old greed?

Country:
Genre:
Complications
John Ellis, a disillusioned suburban ER doctor, who finds his existence transformed when he intervenes in a drive-by shooting, saving a young boy's life and killing one of his attackers. When he learns the boy is still marked for death he finds himself compelled to save him at any cost and discovers that his life and his outlook on medicine may never be the same.

Country:
Genre:
The Following
Notorious serial killer Joe Carroll, after being found guilty of murdering 14 female students on the Virginia college campus where he taught literature, escapes from death row. The FBI calls former agent Ryan Hardy to consult on the case, as he was the one responsible for Carroll's capture in 2003. Ryan, working closely with an FBI team, including Mike Weston and FBI Specialist Debra Parker, piece together the ever-growing web of murders orchestrated by the devious Carroll.

Country:
Genre: