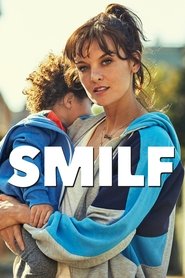 SMILF
A raw and honest comedic look at a single, 20-something from Southie whose desires for relationships, sex, and a career collide with the realities of young, single motherhood.
Episodes: 4
Status: In Production
Seasons: 1
All Episodes
You may also like
Dice
Hickory, dickory, dock – the Dice Man's back and he's ready to rock. The semi-true stories of Andrew Dice Clay, whose unique brand of humor often gets him in trouble. Once on top, the comedian now must work to resurrect his career, pay his gambling debts, manage his sons' rock band, fend off old fans and keep his family afloat.

Country:
Genre:
Adam Ruins Everything
Host Adam Conover employs a combination of comedy, history and science to dispel widespread misconceptions about everything we take for granted.

Country:
Genre:
Horace and Pete
The owners of a dive bar in Brooklyn, Horace and Pete, along with bar regulars share their experiences and lives with each other while drinking or working at the bar.

Country:
Genre:
Atlanta
Two cousins, with different views on art versus commerce, on their way up through the Atlanta rap scene; Earnest 'Earn' Marks, an ambitious college dropout and his estranged cousin, who suddenly becomes a star.

Country:
Genre:
Mayday
It's Mayday in a small town steeped in pagan traditions where the crowning of the May Queen is the highlight of the day until suddenly she goes missing.

Country:
Genre:
Helix
Helix is an intense thriller about a team of scientists from the Centers for Disease Control who travel to a high-tech research facility in the Arctic to investigate a possible disease outbreak, only to find themselves pulled into a terrifying life-and-death struggle that holds the key to mankind's salvation…or total annihilation.

Country:
Genre:
Doc Martin
Doc Martin is a British television comedy drama series starring Martin Clunes in the title role. It was created by Dominic Minghella after the character of Dr. Martin Bamford in the 2000 comedy film Saving Grace. The show is set in the fictional seaside village of Portwenn and filmed on location in the village of Port Isaac, Cornwall, England, with most interior scenes shot in a converted local barn. Five series aired between 2004 and 2011, together with a feature-length special that aired on Christmas Day 2006. Series 6 began airing on ITV on 2 September 2013.

Country:
Genre:
Billions
A complex drama about power politics in the world of New York high finance.
Shrewd, savvy U.S. Attorney Chuck Rhoades and the brilliant, ambitious hedge fund king Bobby "Axe" Axelrod are on an explosive collision course, with each using all of his considerable smarts, power and influence to outmaneuver the other. The stakes are in the billions in this timely, provocative series.

Country:
Genre:
Two Pints of Lager and a Packet of Crisps
Two Pints of Lager and a Packet of Crisps is a British comedy television series sitcom that ran from 26 February 2001 to 24 May 2011 and starring Sheridan Smith, Will Mellor, Ralf Little, Natalie Casey, Kathryn Drysdale and Luke Gell. Created and written by Susan Nickson, it is set in the town of Runcorn in Cheshire, England, and originally revolves around the lives of five twenty-somethings. In September 2007 Little confirmed in an interview on This Morning that he had left the series. The seventh series aired following a two year hiatus in 2008 with Little's character being killed off in the first episode. Smith and Drysdale did not return for the ninth and final series with their departures being mentioned briefly in the first episode, Freddie Hogan and Georgia Henshaw were brought in as their replacements making Mellor and Casey the only original characters left in the series. Writer & Creator, Susan Nickson also left before the ninth series.
The core cast have been augmented by various recurring characters throughout the series, including Beverly Callard, Lee Oakes, Hayley Bishop, Alison Mac, Thomas Nelstrop and Jonathon Dutton. The show was first broadcast in 2001 on BBC Two. The title was inspired by the 1980 hit single "Two Pints of Lager and a Packet of Crisps Please" by Splodgenessabounds.

Country:
Genre:
Black Box
Catherine Black is a world-famous neurologist at the state-of-the-art medical institution known as "The Cube". Catherine is brilliant, beautiful, and at the top of her game, though she's hiding a secret of her own: she's bipolar. Each week, the doctors on staff attempt to unravel the mysteries of the brain and are constantly challenged by cases never-before-seen on television. The medical stories are moving, bizarre and a visual feast. The personal stories are riveting. The patients have rare, highly visual, often hallucinogenic and startling conditions, which we'll see through their eyes as Catherine diagnoses and treats them.

Country:
Genre:
Once Upon a Time in Wonderland
Once Upon a Time in Wonderland was an American fantasy-drama series that was created by writers Edward Kitsis and Adam Horowitz for ABC Studios. The program is a spin-off of Once Upon a Time and aired on ABC at 8:00 on Thursday nights in the 2013–14 television season beginning October 10, 2013.
The series is based around the Lewis Carroll fairytale classic Alice's Adventures in Wonderland but with a different twist from the other adaptations and takes place in the same universe as Once Upon a Time in present-day Wonderland, with flashbacks to pre-Curse Wonderland. As such, it is expected to follow the same setting as the parent series, including the use of Disney and Lost related allusions. In addition, the series will have crossover episodes with Once Upon a Time that will also involve a connection with the characters that are trapped in Storybrooke, Maine.

Country:
Genre:
Top Gear
The hosts talk about the latest cars and its specifications. They review the performance of the car and also find out if it is as good as the manufacturers claim. The current hosts are Chris Evans and Matt LeBlanc with The Stig.

Country:
Genre: