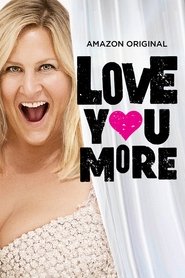 Love You More
Karen Best has a big life. She's a big girl with a big personality and a big love of Chardonnay, which occasionally, causes her to make some big mistakes with men. But the biggest thing about Karen is her big heart, a heart she uses to excel at her job as a counselor at a group home for young adults with Down syndrome located in an old brownstone in New York City.
Episodes:
Status: Pilot
Seasons: 1
All Episodes
You may also like
What's Happening!!
What's Happening!! is an American television sitcom that aired on ABC from August 5, 1976 to April 28, 1979. The show premiered as a summer series. With good ratings and reviews, and after the failure of several other shows on the network, What's Happening!! returned in November 1976 as a weekly series. It remained a regular show until 1979; ratings were modest. What's Happening!! was loosely based on the motion picture Cooley High, also written by Eric Monte.

Country:
Genre:
Oh My Venus
Kim Young Ho is a personal trainer for Hollywood stars. Even though he comes from a wealthy family background, he suffered a devastating injury during his childhood days. Now, he overcomes his problems with patience and stubbornness. Meanwhile, Kang Joo Eun is 33-years-old lawyer. She has struggled to support her family. Now, she is overweight and challenge her-selves for a diet.

Country:
Genre:
The McCarthys
A multi-camera comedy about a close-knit, sports-crazed Boston family whose somewhat athletically challenged son, Ronny, is chosen by his father to be his assistant high school basketball coach, much to the surprise of his more qualified siblings.
Ronny wants nothing more than to move away, join the singles scene and find a partner. His distraught mother, Marjorie is not upset that her favorite son is gay, but that he wants to leave Boston and his family. Ronny's plans change, however, when his politically incorrect and outspoken father, Arthur stuns everyone with his choice for an assistant. Touched by his father's offer, Ronny embarks on a completely different future and he can be sure that his loving family, including his twin brothers Sean and Gerard and his sister Jackie, are going to have a very vocal opinion about it.

Country:
Genre:
Phil of the Future
Phil of the Future is an American sitcom that originally aired on Disney Channel from June 18, 2004 to August 19, 2006 for a total of two seasons. The series was created by Tim Maile and Douglas Tuber and produced by 2121 Productions, a part of Brookwell McNamara Entertainment. It follows a family from the future that gets stranded in the 21st century when their time machine breaks down. The series returns to the US on May 9, 2013 as part of Disney Channel: Throwback Thursday. It also currently airs in select countries such as Canada.

Country:
Genre:
Mama's Family
Mama's Family is an American television sitcom starring Vicki Lawrence as Thelma Harper. The series is a spin-off of a recurring series of comedy sketches on The Carol Burnett Show called The Family, which lasted from 1974 to 1978. Mama's Family also has roots in the 1982 made-for-TV movie, named after Mama's daughter Eunice.
The show's theme song is "Bless My Happy Home," a song created by Vicki Lawrence. Lawrence's original version consisted of lyrics, however, the show's producers chose to use an instrumental version instead.
Mama's Family has two contrasting lives in production. The entirety of its first life originally aired on NBC and debuted on January 22, 1983. After a series of timeslot changes, the program's ratings dropped and the network cancelled the series after a total of one and half seasons. The final episode of the show's first life aired on April 7, 1984. NBC would continue to air the series in reruns until September 1985.
On September 27, 1986, Mama's Family was revived for a second life, this time in first-run syndication by Joe Hamilton Productions and Lorimar-Telepictures. The show's second life was retooled and several characters were rewritten out and two new characters were added. The show's second life garnered substantially higher ratings than it did during its first and became the highest rated show in first-run syndication for the entirety of its second life. The series ran for an additional four seasons, ending with a series finale on February 24, 1990.

Country:
Genre:
Dance Academy
At Sydney's National Dance Academy, a few talented youngsters are recruited for the excruciatingly tough course. It follows Tara Webster, a sheepfarmgirl who's ambition is to be the next best ballerina. Jewish long line of doctors' heir Samuel 'Sammy' and minor juvenile offender Christian are the outsiders but gradually fit in, making new kinds of friends. Star ballerina's daughter Kat also introduces them in the circle of last-year brother Ethan, who already aspires a career as choreographer. Also Abigail, a smart young girl who'll walk over dead bodies to reach the stars tries to sabotage everything and everyone.

Country:
Genre:
The Eric Andre Show
A comedic talk show from an alternate reality featuring unstable hosts, a variety of celebrities—both real and fake—and unusual studio action.

Country:
Genre:
American Pickers
Pickers like Mike Wolfe and Frank Fritz are on a mission to recycle America, even if it means diving into countless piles of grimy junk or getting chased off a gun-wielding homeowner's land. Hitting back roads from coast to coast, the two men earn a living by restoring forgotten relics to their former glory, transforming one person's trash into another's treasure.

Country:
Genre:
Regular Show
Regular Show is an American animated television series created by J. G. Quintel for Cartoon Network that premiered on September 6, 2010. The series revolves around the lives of two friends, a Blue Jay named Mordecai and a raccoon named Rigby —both employed as groundskeepers at a local park. Their regular attempts to slack off usually lead to surreal, extreme and often supernatural misadventures. During these misadventures, they interact with the show's other main characters: Benson, Pops, Muscle Man, Hi-Five Ghost, Skips and Margaret.
Many of Regulars Show's characters are loosely based on those developed for Quintel's student films at California Institute of the Arts: The Naive Man from Lolliland and 2 in the AM PM. Quintel pitched Regular Show for Cartoon Network's Cartoonstitute project, in which the network allowed young artists to create pilots with no notes, which would possibly be optioned as shows. The project was green-lit and it premiered on September 6, 2010. The show is inspired by some British television series and video games. Episodes are produced using storyboarding and hand-drawn animation, and each episode takes roughly nine months to create. Quintel recruited several independent comic book artists to draw the show's aminated elements; their style matched closely Quintel's ideas for the series. The show's soundtrack comprises original music composed by Mark Mothersbaugh and licensed songs.

Country:
Genre:
Friends with Better Lives
A comedy about six friends at different stages in their lives – married, divorced, newly engaged and single – who are outwardly happy, but secretly questioning if their friends have it better. Andi and Bobby are happily married with two kids but at times long for the days they had less responsibility and more fun; Will is newly single and preaching the bachelor lifestyle, but still pining for his ex-wife; Jules and Lowell are high on their passionate new relationship; and Kate has a successful career but may take a swan dive into the L.A. River when she finds out her last remaining single friend, Jules, just got engaged. When it comes to relationships, these six friends are finding it a challenge to look at each other without wondering… who really has the better life?

Country:
Genre:
Ed, Edd n Eddy
Ed, Edd n Eddy is a Canadian-American animated comedy television series created by Danny Antonucci and produced by Canada-based a.k.a. Cartoon. It premiered on Cartoon Network on January 4, 1999. The series was designed to resemble classic cartoons from the 1940s to the 1970s, and revolves around three adolescent boys, Ed, Edd "Double D", and Eddy, collectively known as "the Eds", who live in a suburban cul-de-sac. Unofficially led by Eddy, the Eds constantly invent schemes to make money from their peers to purchase their favorite confectionery, jawbreakers. Their plans usually fail though, leaving them in various predicaments.
Adult cartoonist Antonucci was dared to create a children's cartoon; while designing a commercial, he conceived Ed, Edd n Eddy, and approached Cartoon Network and Nickelodeon with the series, but both channels demanded creative control, to which Antonucci did not agree. A deal was ultimately made for Cartoon Network to commission Ed, Edd n Eddy, after they agreed to let Antonucci have control of the show. During the show's run, several specials and shorts were produced in addition to the regular television series. Two books, as well as several comic books and video games, either based on the series or featuring the series' characters have also been produced. The series' TV movie finale, Ed, Edd n Eddy's Big Picture Show aired on November 8, 2009, officially ending the series.

Country:
Genre:
Lucky Romance
A romantic comedy about superstitious woman who tries to change her foretold fate by seducing a virgin and nerd guy. Bo Nui is a superstitious woman who relies too much in fortune-telling. One day she gets to know that if she doesn't sleep with a virgin man born in 1986 (year of tiger), she will die soon. She then meets an incredibly stingy guy Soo Ho. Bo Nui learns that he matches the conditions set forth by the fortune teller and sets out to seduce him. Unfortunately for her, Soo Ho is a nerd CEO of a game company who trusts only in logical and scientific things.

Country:
Genre: