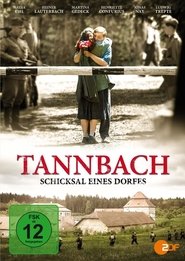 Line of Seperation
After the fall of the Third Reich, the small town of Tannbach is cruelly divided between East and West regimes and the town's inhabitants suffer the consequences. A gripping historical drama exploring the devastating effects decades of conflict had on communities from the end of the Second War War to the fall of the Berlin Wall.
Genre: Drama
Actors: Natalia Wörner, Jonas Nay, Nadja Uhl, Henriette Confurius, Heiner Lauterbach, Ludwig Trepte, Martina Gedeck, David Zimmerschied, Alexander Held, Florian Brückner, Johanna Bittenbinder, Maria Dragus, Senta Auth, Inga Busch, Jonathan Berlin, Ronald Zehrfeld,
Episodes: 2
Status: Returning Series
Seasons: 1
All Episodes
You may also like
Age of Youth
University students Yoon Jin-Myung, Jung Ye-Eun, Song Ji-Won, Kang Yi-Na and Yoo Eun-Jae share a house. Jin-Myung is busy supporting herself financially and studying. She suffers from lack of sleep. Ye-Eun is devoted to her boyfriend, she is clear about what she likes or not. Ji-Won has a bright personality and likes to drink. Yi-Na is popular due to her beautiful appearance. Eun-Jae is timid, but she has an unique taste for men.

Country:
Genre:
Line of Duty
Steve Arnott is a young officer who's fallen foul of his superiors for refusing to help in the cover-up of an operation that ended in the shooting of an innocent father. He seems ideal to join AC-12, an anti-corruption police unit, just as it starts to investigate Detective Chief Inspector Tony Gates, the regional force's Officer of the Year.

Country:
Genre:
The White Queen
Set against the backdrop of the Wars of the Roses, the series is the story of the women caught up in the protracted conflict for the throne of England.

Country:
Genre:
Braquo
Braquo is a French crime drama television series created by Olivier Marchal and produced by Capa Drama with the participation of Canal+ in association with Marathon Group, Be-Films and RTBF. It was first broadcast in France from October 12 to November 2, 2009. The first season established a record of audience for an original production of the channel, and has surpassed that of many U.S. productions broadcast by the network. The second season started in Canal+ on November 21, 2011. A third and final season was announced by main actor Jean-Hugues Anglade in 2011.
The name of the series comes from the French "braquage" that describes armed robberies, particularly those committed on banks.

Country:
Genre:
666 Park Avenue
What would you do to have everything you desire? Step inside 666 Park Avenue, New York's most seductive address. We all have some burning needs, desires and ambitions. For the residents of The Drake, the premier apartment building on Manhattan's Upper East Side, these will all be met – for a price – courtesy of the building's mysterious owner, Gavin Doran. But be careful what you wish for, because the price you have to pay is your soul.

Country:
Genre:
Legends
Working for the FBI's Deep Cover Operations division, Martin Odum can transform himself into a different person — whether it's an assignment as a Serbian extremist, a corrupt Chicago police officer, a British special forces colonel, or a legendary computer hacker. But when he learns that his life, itself, may be a lie, he faces the demands of his job and a desire to solve the mystery of his identity. And given the choice between the two, Odum doesn't always make the right decision.
From the producers of "Homeland," "Legends" is based on Robert Littell's award-winning book.

Country:
Genre:
Cardinal
Detective John Cardinal attempts to uncover the mystery of what happened to the missing 13-year-old girl whose body is discovered in the shaft-head of an abandoned mine. At the same time, he comes under investigation by his new partner, Lise Delorme, a tough investigator in her own right.

Country:
Genre:
Stalker
A pair of detectives investigate stalkers in Los Angeles.
Strong and focused, Lt. Beth Davis is an expert in the field of repeated harassment, driven by personal experience of being a victim. She heads the LAPD's Threat Assessment Unit, which investigates cases of stalking — including voyeurism, cyberharassment and romantic fixation. The history of recent transfer Jack Larsen — whose personality and questionable behavior have been an issue in the past — may help him in his assignment to her team. Her other detectives are young but eager Ben Caldwell and deceptively intelligent Janice Lawrence. Together they try to stop situations from spinning out of control — and to keep their personal obsessions at bay.

Country:
Genre:
American Gothic
A prominent Boston family attempts to redefine itself in the wake of a chilling discovery that links their recently deceased patriarch to a string of murders spanning decades — amid the mounting suspicion that one of them may have been his accomplice.

Country:
Genre:
In the Motherhood
In the Motherhood is an American television sitcom that debuted on ABC as a midseason entry and ran from March 26, 2009 to June 25, 2009. The series was produced by ABC Studios in association with Cabloom! and Mindshare.

Country:
Genre:
Strike Back
The series follows John Porter, a former British Special Forces soldier, who is drafted back into service by Section 20, a fictional branch of the Secret Intelligence Service.

Country:
Genre:
Class
Coal Hill School has been a feature of Doctor Who since the first episode, but now we get to see the day-to-day adventures of the students coping with intrusions from space and time.

Country:
Genre: