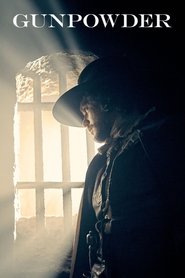 Gunpowder
London, 1605. Robert Catesby, a 33-year old Warwickshire gentleman, devises a plot to blow up Parliament and kill the King.
Episodes: 3
Status: Returning Series
Seasons: 1
All Episodes
You may also like
Hill Street Blues
Hill Street Blues is an American serial police drama that was first aired on NBC in 1981 and ran for 146 episodes on primetime into 1987. Chronicling the lives of the staff of a single police precinct in an unnamed American city, the show received critical acclaim and its production innovations influenced many subsequent dramatic television series produced in North America.

Country:
Genre:
The Romeo Section
Set in Vancouver, THE ROMEO SECTION is an hour-long serialized espionage drama following spymaster Professor Wolfgang McGee, an academic who secretly manages a roster of espionage assets. These assets, referred to as Romeo or Juliet spies, are informants engaged in intimate long or short term relations with state intelligence targets. Wolfgang is a semi-retired Romeo operator, having worked his way up from youth in an unnamed and officially deniable "service" under the umbrella of Canada's Intelligence Community.

Country:
Genre:
Marvel's Agents of S.H.I.E.L.D.
Agent Phil Coulson of S.H.I.E.L.D. (Strategic Homeland Intervention, Enforcement and Logistics Division) puts together a team of agents to investigate the new, the strange and the unknown around the globe, protecting the ordinary from the extraordinary.

Country:
Genre:
Still Star-Crossed
A period drama that picks up where the famous story of Romeo and Juliet leaves off, charting the treachery, palace intrigue, and ill-fated romances of the Montagues and Capulets in the wake of the young lovers' tragic fate.

Country:
Genre:
Twin Peaks
The body of Laura Palmer is washed up on a beach near the small Washington state town of Twin Peaks. FBI Special Agent Dale Cooper is called in to investigate her strange demise only to uncover a web of mystery that ultimately leads him deep into the heart of the surrounding woodland and his very own soul.

Country:
Genre:
Ballers
Looking at the lives of former and current football players, the show follows former superstar Spencer Strasmore as he gets his life on track in retirement while mentoring other current and former players through the daily grind of the business of football.

Country:
Genre:
I, Witness
A true-crime investigation series that follows the personal and profound journey of a single 'storyteller' recounting their intimate experience of a most haunting and riveting crime.

Country:
Genre:
Houdini & Doyle
Sir Arthur Conan Doyle, Harry Houdini and Stratton are tasked with the cases that nobody else can solve. It challenges their sense of what is real and what is not. Houdini is a skeptic, while Doyle believes in the unseen. Their diverse viewpoints make solving crime a challenge and often Stratton is put in the middle. The trio will take on cases that involve vampires, ghosts, monsters and poltergeists…or are they a ruse to conceal murder?

Country:
Genre:
Melissa & Joey
Melissa & Joey is an ABC Family original television series starring Melissa Joan Hart and Joey Lawrence that premiered on ABC Family on August 17, 2010. The series follows local politician Mel Burke and Joe Longo, whom Mel hires to look after her niece and nephew after a Ponzi scheme leaves him broke.

Country:
Genre:
Frequency
Detective Raimy Sullivan is stunned when a voice suddenly crackles through her father's old, long-broken ham radio – it's Frank Sullivan, somehow transmitting over the airwaves and through the decades from 1996. Separated by twenty years, father and daughter have reunited on a frequency only they can hear, but can they rewrite the story of their lives without risking everyone they love?

Country:
Genre:
How to Get Away with Murder
A sexy, suspense-driven legal thriller about a group of ambitious law students and their brilliant, mysterious criminal defense professor. They become entangled in a murder plot and will shake the entire university and change the course of their lives.

Country:
Genre:
Shopping King Louie
A romance takes place between Kang Ji-Sung aka Louie and Ko Bok-Sil. Louie is from a rich family, but he has lost his memory. Ko Bok-Sil is a woman with a heart like an angel. Louie learns about true love after meeting Ko Bok-Sil.

Country:
Genre: