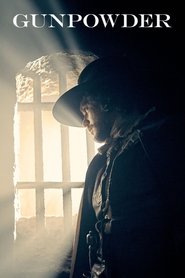 Gunpowder
London, 1605. Robert Catesby, a 33-year old Warwickshire gentleman, devises a plot to blow up Parliament and kill the King.
Episodes: 3
Status: Returning Series
Seasons: 1
All Episodes
You may also like
Leverage
Leverage follows a five-person team: a thief, a grifter, a hacker, and a retrieval specialist, led by former insurance investigator Nathan Ford, who use their skills to fight corporate and governmental injustices inflicted on ordinary citizens.

Country:
Genre:
James Patterson's Murder is Forever
A crime series featuring real stories packed with shocking twists and turns.

Country:
Genre:
The Assets
1985 serves as the backdrop to the final showdown of the Cold War when Sandy and her partner Jeanne Vertefeuille vowed to find the mole that would turn out to be the most notorious traitor in US History, Aldrich Ames. Sandy is in a race against time to save the Soviet intelligence officers from being caught and killed. Living her own double life at home, this beautiful wife and mother vowed to stop at nothing until she uncovered the truth.

Country:
Genre:
Grimm
After Portland homicide detective Nick Burkhardt discovers he's descended from an elite line of criminal profilers known as "Grimms," he increasingly finds his responsibilities as a detective at odds with his new responsibilities as a Grimm.

Country:
Genre:
Under the Dome
Under the Dome is based on the novel of the same name by Stephen King. It tells the story of the residents of the small town of Chester's Mill in Maine, where a massive, transparent, indestructible dome suddenly cuts them off from the rest of the world. With no Internet access, no mobile signals and limited radio communication, the people trapped inside must find their own ways to survive with diminishing resources and rising tensions. While military forces, the government and the media positioned outside of this surrounding barrier attempt to break it down, a small group of people inside attempt to figure out what the dome is, where it came from, and when (and if) it will go away.

Country:
Genre:
Blood Drive
Set in a near-dystopian future, a former cop is forced to take part in a death race where the cars run on human blood. You lose a leg and you lose your head.

Country:
Genre:
Harper's Island
A group of family and friends travels to a secluded island for a destination wedding. They've come to laugh… to love… and, though they don't know it… to die. As the wedding festivities begin, friendships are tested and secrets exposed as a murderer claims victims, one by one, transforming the wedding week of fun and celebration into a terrifying struggle for survival.

Country:
Genre:
Cedar Cove
Judge Olivia Lockhart is considered the community's guiding light in the picturesque, coastal town of Cedar Cove, Washington. But like everyone else, Olivia fights the uphill battle of balancing career with family and finding love, all the while doing her best to care for the township she calls home. Based on best-selling author Debbie Macomber's beloved book series.

Country:
Genre:
Detectives in Trouble
Based on real-life cases, this Korean drama focuses on a group of detectives in the Seoul Gangnam Police Homicide Division who solve crimes with their variety of skills and investigative methods.

Country:
Genre:
Fanny and Alexander
Through the eyes of ten-year-old Alexander, we witness the delights and conflicts of the Ekdahl family, a sprawling bourgeois clan in turn-of-the-twentieth-century Sweden.

Country:
Genre:
Ally McBeal
Ally McBeal is an American legal comedy-drama television series, originally aired on Fox from September 8, 1997 to May 20, 2002. Created by David E. Kelley, the series stars Calista Flockhart in the title role as a young lawyer working in the fictional Boston law firm Cage and Fish, with other young lawyers whose lives and loves were eccentric, humorous and dramatic. The series placed #48 on Entertainment Weekly's 2007 "New TV Classics" list.

Country:
Genre:
State of Affairs
Each day the President is faced with dozens of life and death decisions, and to prioritize the biggest international crises facing the country, one top CIA analyst – Charleston Tucker – assembles the President's Daily Briefing.
This list of the most vital security issues facing the nation brings with it moral and political judgment calls for Charleston and her trusted group of brilliant analysts at the agency. Aside from the political minefields she has to walk, Charlie has a close personal relationship with the President because she was once engaged to her son before a tragic terrorist attack took his life. Charlie survived that attack and is now determined to bring the perpetrators to justice.
Navigating a complex personal life and a pressure-cooker profession is, of course, a challenge, and Charlie sometimes engages in boundary-pushing behavior to avoid facing her grief. But when the clock strikes 2 a.m., she is all about her job – protecting her nation, serving her president and still trying to get to the bottom of her fiancé's murder that will reveal itself as a shocking mystery.

Country:
Genre: