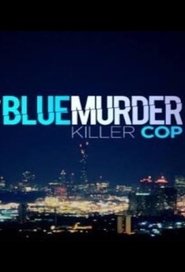 Blue Murder: Killer Cop
A floating body, a drug deal gone wrong, and two former detectives the perpetrators. Life imprisonment is the end of Roger Rogerson's story. The last Blue Murder ended with his expulsion in disgrace from the NSW Police Force. In this instalment, Rogerson struggles to make a living in a world that's rapidly changing, caught between the pressures of criminals, police and a love that might save him
Episodes: 1
Status: Returning Series
Seasons: 1
All Episodes
You may also like
Da Vinci's Demons
The series follows the "untold" story of Leonardo Da Vinci: the genius during his early years in Renaissance Florence. As a 25-year old artist, inventor, swordsman, lover, dreamer and idealist, he struggles to live within the confines of his own reality and time as he begins to not only see the future, but invent it.

Country:
Genre:
StartUp
Miami – A desperate banker needs to conceal stolen money. A Haitian-American gang lord wants to go legit. A Cuban-American hacker has an idea that will revolutionize the very future of money itself. Forced to work together, they unwittingly create their version of the American dream – organized crime 2.0.

Country:
Genre:
Lucky 7
What would you do if you won the lottery? How would it change your life? Follow a group of seven gas station employees in Queens, New York, who have been chipping into a lottery pool for years, never thinking they'd actually win. They need to be careful what they wish for, because while the money could solve problems for each of them, it will forever change the close-knit bonds these friends have formed.

Country:
Genre:
CSI: Crime Scene Investigation
The series follows Las Vegas criminalists working for the Las Vegas Police Department as they use physical evidence to solve grisly murders in this unusually graphic drama, which has inspired a host of other cop-show "procedurals". The series mixes deduction, gritty subject matter and character-driven drama. The network later added spin-offs CSI: Miami and CSI: NY, which have both been cancelled after ten and nine seasons respectively.

Country:
Genre:
Spies of Warsaw
A military attaché at the French embassy is drawn into a world of abduction, betrayal and intrigue in the diplomatic salons and back alleys of Warsaw. A classic tale of spying, intrigue, and romance, based on the novels of Alan Furst and adapted by Dick Clement and Ian La Frenais.

Country:
Genre:
Prison Break
Due to a political conspiracy, an innocent man is sent to death row and his only hope is his brother, who makes it his mission to deliberately get himself sent to the same prison in order to break the both of them out, from the inside out.

Country:
Genre:
Xena: Warrior Princess
Xena: Warrior Princess is an American–New Zealand supernatural fantasy adventure series that aired in syndication from September 4, 1995 until June 18, 2001.
The series was created in 1995 by writer-director-producer Robert Tapert under his production tag, Renaissance Pictures with later executive producers being R. J. Stewart and Sam Raimi. The series narrative follows Xena, as an infamous warrior on a quest to seek redemption for her past sins against the innocent by using her formidable fighting skills to now, help those who are unable to defend themselves. Xena is accompanied by Gabrielle, who during the series changes from a simple farm girl into an Amazon warrior and Xena's comrade-in-arms; her initial naïveté helps to balance Xena and assists her in recognizing and pursuing the "greater good".
The show is a spin-off of the television series Hercules: The Legendary Journeys; the saga began with three episodes in Hercules where Xena was a recurring character originally scheduled to die in her third appearance. Aware that the character of Xena had been very successful among the public, the producers of the series decided to create a spin-off series based on her adventures. Xena was a successful show which has aired in more than 108 countries around the world since 1998. In 2004 and 2007, it was ranked #9 and #10 on TV Guide's Top Cult Shows Ever and the title character was ranked #100 on Bravo's 100 Greatest TV Characters. Xena's success has led to hundreds of tie-in products, including, comics, books, video games and conventions, realized annually since 1998 in Pasadena, California and London.

Country:
Genre:
Eva & Adam
Eva & Adam is a Swedish TV series consisting of two seasons. The original airdate for the first episode was 30 January 1999.
The show is about a boy, Adam Kieslowski, and a girl, Eva Strömdahl. Adam has Polish ancestry; his father is Polish. Eva is a Swedish girl. The two children live in Liljeholmen, a district of the Swedish capital Stockholm. During the show, Eva and Adam fall in love. Sometimes there are obstacles, but after a while a true love has developed. Other storylines in the show include friendship and bullying.
The show is based on the comic books with the same name. There was also a successful feature film made, called Eva & Adam – Fyra Födelsedagar och ett Fiasko.

Country:
Genre:
Burn Notice
A formerly blacklisted spy uses his unique skills and training to help people in desperate situations.

Country:
Genre:
United States of Tara
United States of Tara is an American television comedy-drama created by Diablo Cody, which began airing on Showtime in 2009. The series follows the life of Tara, a suburban housewife and mother coping with dissociative identity disorder.

Country:
Genre:
Lexx
Lexx is a science fantasy television series that follows the adventures of a group of mismatched individuals aboard the organic space craft Lexx. They travel through two universes and encounter planets including a parody of the Earth.
The series is a Canadian and German co-production, with some additional funding from Britain's Channel 5. The Sci Fi Channel purchased the series from Salter Street Films and began airing versions of Season 2 episodes for United States' audience in January 2000.
Lexx was co-produced by Salter Street Films, later absorbed by Alliance Atlantis. In Canada, Lexx aired on the Alliance Atlantis-owned Showcase network.
The series was primarily filmed in Halifax and Berlin, with additional filming on location in Iceland, Bangkok, and Namibia.

Country:
Genre:
The Musketeers
Set in 17th century Paris, musketeers Athos, Porthos, Aramis and D'Artagnan are members of an elite band of soldiers who fight for what is just. They are heroes in the truest and most abiding sense – men that can be trusted and believed in to do the right thing, regardless of personal risk.

Country:
Genre: