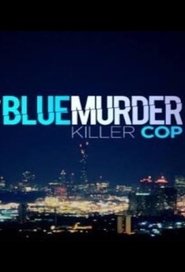 Blue Murder: Killer Cop
A floating body, a drug deal gone wrong, and two former detectives the perpetrators. Life imprisonment is the end of Roger Rogerson's story. The last Blue Murder ended with his expulsion in disgrace from the NSW Police Force. In this instalment, Rogerson struggles to make a living in a world that's rapidly changing, caught between the pressures of criminals, police and a love that might save him
Episodes: 1
Status: Returning Series
Seasons: 1
All Episodes
You may also like
A Place to Call Home
A mysterious woman is perched between the harsh legacy of World War II and the hope of a new life in Australia. A Place to Call Home is a sweeping romantic drama set in 1950s rural Australia following the lives of the Blighs, a wealthy and complicated pastoralist family, who lives in Inverness, NSW.

Country:
Genre:
Battle Creek
In this mismatched buddy cop dramedy, an amazingly handsome, happy-go-lucky FBI agent is paired with a local, hard scrabble Michigan homicide detective. As they solve crimes together, their polar opposite methods only slightly outweigh their disdain for each other.

Country:
Genre:
Cardinal
Detective John Cardinal attempts to uncover the mystery of what happened to the missing 13-year-old girl whose body is discovered in the shaft-head of an abandoned mine. At the same time, he comes under investigation by his new partner, Lise Delorme, a tough investigator in her own right.

Country:
Genre:
Californication
A self-loathing, alcoholic writer attempts to repair his damaged relationships with his daughter and her mother while combating sex addiction, a budding drug problem, and the seeming inability to avoid making bad decisions.

Country:
Genre:
Naked Fireman
Kang Chul Soo (Lee Joon Hyuk) is an enthusiastic fireman. He poses as a nude model to make money for his sick friend. He is then targeted as the criminal of an arson-murder case that took place 10 years. Kang Chul Soo and mysterious heiress Han Jin Ah (Jung In Sun) try to find the real culprit.

Country:
Genre:
Monster
The story of a man who fights against greed, and experiences every hardship and adversity known to man in order to make something of himself and find love.

Country:
Genre:
Beyond
Holden, a young man who wakes up from a coma after 12 years, discovers new abilities that propel him into the middle of a dangerous conspiracy. Now Holden must try and figure out what happened to him during those 12 years; how to survive a world that changed while he was gone; and answer the question, why did this happen to him?

Country:
Genre:
Will
The wild story of young William Shakespeare's arrival onto the punk-rock theater scene in 16th century London — the seductive, violent world where his raw talent faced rioting audiences, religious fanatics and raucous side-shows. It's a contemporary version of Shakespeare's life, played to a modern soundtrack that exposes all his recklessness, lustful temptations and brilliance.

Country:
Genre:
Wolfblood
Being a teenager is hard enough. Being a Wolfblood teenager is ten times more complicated. 14 year old Maddy loves her abilities – heightened senses, being faster, stronger and more graceful – but hates the secrets that come with them.

Country:
Genre:
Aquarius
In the late 1960s, a Los Angeles police sergeant with a complicated personal life starts tracking a small-time criminal and budding cult leader seeking out vulnerable women to join his "cause." The name of that man is Charles Manson.

Country:
Genre:
Copper
Kevin Corcoran is a rugged young Irish immigrant policeman trying to keep the peace in the historical Five Points neighborhood in 1860s New York City while searching for information on the disappearance of his wife and death of his daughter.

Country:
Genre:
Hinterland
Tom Mathias comes to Aberystwyth having abandoned his life in London. He's a brilliant but troubled man. Despite his faults he is an excellent detective, who knows that the key to solving the crime lies not in where you look for truth, but how you look. From the windswept sand dunes of the coastline to the badlands of the hinterland, Y Gwyll is a series of four two-hour stories that are original and local, yet timeless and universal.

Country:
Genre: