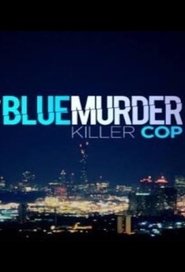 Blue Murder: Killer Cop
A floating body, a drug deal gone wrong, and two former detectives the perpetrators. Life imprisonment is the end of Roger Rogerson's story. The last Blue Murder ended with his expulsion in disgrace from the NSW Police Force. In this instalment, Rogerson struggles to make a living in a world that's rapidly changing, caught between the pressures of criminals, police and a love that might save him
Episodes: 1
Status: Returning Series
Seasons: 1
All Episodes
You may also like
SEAL Team
The lives of the elite Navy Seals as they train, plan and execute the most dangerous, high-stakes missions our country can ask.

Country:
Genre:
The Disappearance
In the wake of the disappearance of Anthony Sullivan on his 10th birthday, the fractured family bands together to solve the mystery that has uprooted their lives.

Country:
Genre:
Ex On The Beach
What happens when eight smoking hot single guys and girls arrive in paradise for a dream holiday of sun, sea, sex and good times? Well if only life was that simple, because just as things get off to a sizzling start, MTV bring in their Exes to break up the party – one by one! As the eight original cast are left wondering "whose Ex is next?", the trouble in paradise continues to thicken as love triangles become tangled webs of lust, love and loathing. Among the sexy cast is feisty Geordie Shore star, Vicky Pattison, who with her very public breakup and recent string of new guys, is in for one hell of a surprise (or two!), when she's reunited with her Ex On The Beach.

Country:
Genre:
Banshee
Banshee is an American drama television series set in a small town in Pennsylvania Amish country and features an enigmatic ex-con posing as a murdered sheriff who imposes his own brand of justice while also cooking up plans that serve his own interests.

Country:
Genre:
Pacific Blue
Pacific Blue is an American crime drama series about a team of police officers with the Santa Monica Police Department who patrolled its beaches on bicycles. The show ran for five seasons on the USA Network, from March 2, 1996 to April 9, 2000, with a total of one hundred and one episodes. Often compared as "Baywatch on bikes," the series enjoyed a popular run among the Network's viewers, and was popular in France, Israel, Sweden, Bulgaria, Norway, Spain, Russia, Austria, Germany, Italy, South America, Canada, Denmark, Poland, and other foreign markets.

Country:
Genre:
Mirror of the Witch
Seo-Ri's mother Queen Sim was unable to have a child. She went to a shaman to help her have a child. With the help of shaman Hong-Joo's black magic, Queen Sim was able to have a boy and girl twins. The girl, Seo-Ri, was put under a curse and abandoned deep in the mountains. She meets Heo Jun, a young man, there.

Country:
Genre:
Thicker Than Water
The beautiful island of Sunnanö in the Swedish archipelago is home to a popular B&B run by Anna-Lisa and her son Oskar. Anna-Lisa has summoned her daughter Jonna, an actress, and son Lasse, an opportunist, to the island. It is the first time in years that they are together again. When Anna-Lisa is found dead one morning, the siblings learn that she had terminal cancer: Her will stipulates that all three siblings must run the family B&B together for a year, or they won't inherit it at all. It is a mother's last effort to reunite her children. But it will also confront them with the family's unsolved past, present forces of attraction, and a very dark secret buried in a most unfortunate place…

Country:
Genre:
Game of Thrones
Seven noble families fight for control of the mythical land of Westeros. Friction between the houses leads to full-scale war. All while a very ancient evil awakens in the farthest north. Amidst the war, a neglected military order of misfits, the Night's Watch, is all that stands between the realms of men and icy horrors beyond.

Country:
Genre:
Superboy
Superboy is a half-hour live-action television series based on the fictional DC Comics comic book character Kal-El's early years as Superboy. The show ran from 1988–1992 in syndication. It was renamed The Adventures of Superboy at the start of the third season.

Country:
Genre:
The Wire
The Wire is an American television crime drama series set and produced in and around Baltimore, Maryland. Each season of The Wire introduces a different facet of the city of Baltimore. In chronological order they are: the illegal drug trade, the seaport system, the city government and bureaucracy, the school system, and the print news media.
Despite only receiving average ratings and never winning major television awards, The Wire has been described by many critics and fans as one of the greatest TV dramas of all time. The show is recognized for its realistic portrayal of urban life, its literary ambitions, and its uncommonly deep exploration of sociopolitical themes.

Country:
Genre:
Witches of East End
Based on Melissa de la Cruz's best-selling novel, "Witches of East End" centers on the adventures of Joanna Beauchamp and her two adult daughters Freya and Ingrid — both of whom unknowingly are their family's next generation of witches — who lead seemingly quiet, uneventful modern day lives in Long Island's secluded seaside town of East Haven. When Freya becomes engaged to a young, wealthy newcomer, a series of events forces Joanna to admit to her daughters they are, in fact, powerful and immortal witches.

Country:
Genre:
Masters of Horror
Masters of Horror is an informal social group of international film writers and directors specializing in horror movies and an American television series created by director Mick Garris for the Showtime cable network.

Country:
Genre: