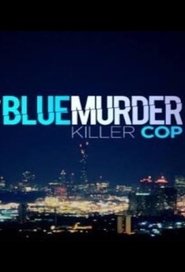 Blue Murder: Killer Cop
A floating body, a drug deal gone wrong, and two former detectives the perpetrators. Life imprisonment is the end of Roger Rogerson's story. The last Blue Murder ended with his expulsion in disgrace from the NSW Police Force. In this instalment, Rogerson struggles to make a living in a world that's rapidly changing, caught between the pressures of criminals, police and a love that might save him
Episodes: 1
Status: Returning Series
Seasons: 1
All Episodes
You may also like
Heartland
Life is hard on the Flemings' ranch in the Alberta foothills where abused or neglected horses find refuge with a kind, hard-working family. Debts abound and the bank is about to foreclose. Can they keep the ranch running?

Country:
Genre:
Ms. Temper & Nam Jung Gi
Ok Da-Jung is the youngest team leader in the cosmetics industry. She has divorced three times so far. She doesn't care what others think about her and she also has quite a temper. Nam Jung-Gi works as a section chief at the same cosmetics company as Ok Da-Jung. Unlike her, Nam Jung-Gi has a timid and nice personality. He can't say anything that makes others uncomfortable. He is able to make Ok Da-Jung's blood boil.

Country:
Genre:
Death in Paradise
Detective Inspector Richard Poole is transferred to Sainte Marie, an island in the Caribbean. Totally unsuited to the Caribbean way of life, Richard hates the sun, sea and sand and isn't used to the Sainte Marie style of policing. Working with the exotic Camille each week Richard investigates intricate and intriguing murders.

Country:
Genre:
American Gothic
A prominent Boston family attempts to redefine itself in the wake of a chilling discovery that links their recently deceased patriarch to a string of murders spanning decades — amid the mounting suspicion that one of them may have been his accomplice.

Country:
Genre:
Longmire
Longmire is a crime drama television series that is based on the "Walt Longmire" series of mystery novels written by best-selling author Craig Johnson. The show centers around Walt Longmire, a Wyoming county sheriff who returns to work after his wife's death. Assisted by his friends and his daughter, Longmire investigates major crimes within his jurisdiction, whilst campaigning for re-election.

Country:
Genre:
Lost Girl
Lost Girl focuses on the gorgeous and charismatic Bo, a supernatural being called a succubus who feeds on the energy of humans, sometimes with fatal results. Refusing to embrace her supernatural clan and its rigid hierarchy, Bo is a renegade who takes up the fight for the underdog while searching for the truth about her own mysterious origins.

Country:
Genre:
Fullmetal Alchemist
Edward and Alphonse Elric are two brothers gifted with the ability of alchemy, the science of taking one thing and changing it into another. However, alchemy works on the theory of Equivalent Exchange — for something to be created, something else of equal value must be sacrificed. When their mother dies, Edward decides to do the unthinkable — bringing her back to life by breaking one of Alchemy's biggest taboos and performing Human Alchemy. Thinking they have nothing more to lose, he and Alphonse make their attempt — but something goes horribly wrong. In the process, Alphonse loses his body and Edward loses his leg. Ed manages to save Al by attaching his spirit to a suit of armor, but at the cost of his arm and leg.

Country:
Genre:
Second Avenue
Andra Avenyn was a Swedish drama series and soap opera, produced by SVT and broadcast from 2007 to 2010. Three series were produced. The show was created by Peter Emanuel Falck and Christian Wikander, who also created the Swedish soap operas Varuhuset, Rederiet and Tre kronor. For the title music, they used the song Friday I'm in Love by the British rock band The Cure.
The series was shot in Gothenburg for SVT. Interior scenes were recorded in a recording studio, Santos House, on Lindholmen while outdoor scenes were recorded mainly in Kvillestaden/Brämaregården on Hisingen in Gothenburg. Andra Avenyn was nominated for the Kristallen TV Prize in 2008, in the category of "The best Swedish TV series", but did not win. Two of the series actors, Fortesa Hoti and Jonas Bane, were nominated for the Aftonbladet TV Prize 2008, but neither won.
SVT decided to cancel Andra Avenyn after the final episode, which was broadcast on SVT1 on 5 May 2010.

Country:
Genre:
FlashForward
When the entire world blacks out for two minutes and seventeen seconds, everyone sees a flash of their own future 6 months from the present. For some, the future is hopeful, while for others, it is unexpected. For a few, it doesn't seem to exist. Knowing their fate will alter each person's life, destinies will be changed.

Country:
Genre:
Grey's Anatomy
Follows the personal and professional lives of a group of doctors at Seattle's Grey Sloan Memorial Hospital.

Country:
Genre:
Mind Games
Clark and Ross Edwards are brothers and partners in a unique agency committed to solving clients' problems using the hard science of psychological manipulation. Clark is a former professor and a world-renowned expert in the field of human behavior. He has a checkered history due to bipolar disorder, which sometimes results in quirky, manic episodes. His older brother Ross is a slick con man who spent time in prison. Each in their own way knows what makes people tick. Drawing from the most cutting edge research in psychology, they can a tailor a plan to influence any situation. It's a little bit science, a little bit con artistry plus a smattering of Jedi mind tricks. The brothers, along with their team of master manipulators are offering clients an alternative to fate.

Country:
Genre:
19-2
Character-driven drama, 19-2 revolves around the day-to-day life of two unwilling partners of the Montreal Police Department, Officers Nick Barron and Ben Chartier. These two beat cops patrol the urban sprawl of downtown's 19th district, in cruiser No. 2. 19-2 is about the tensions and bonds that develop between two incompatible men of very different temperaments and life experiences. Over time, Nick and Ben's mistrust and antagonism for each other give way to moments of mutual respect and a wavering chance at a true partnership. As Season 1 progresses, we also get to know the tight-knit squad of 19. We see friendship and enmity, loyalty and betrayal. The series delivers in portraying the unpredictability and fragility of the world of a beat cop through moments of life-threatening intensity to its characters, both on and off duty, cementing 19-2 as a powerful character study and a gripping police drama.

Country:
Genre: